so @kanyewest just told me "there is no need to reinvent the wheel"
basically according to him we already have legs, bicycle, bus, train and car and we just need to make sure our cities can accommodate all of them, but especially legs because they are the slowest
don't ask me the logic behind this, i am not @kanyewest
anyway I BEG TO DIFFER - i think WE CAN DO BETTER
my solution is MODULAR ELECTRIC TRANSPORT
that is to say tiny battery electric cars that you can drive into an electric train …
THIS ALREADY EXISTS
i have previously discussed this idea with some woman entrepreneur from Europe and she pointed out that this is already in use in the EUROTUNNEL …
Essentially the tunnel between France and Britain uses AN ELECTRIC TRAIN that you can drive cars and even trucks into …
here is a picture of a bus going into the Eurotunnel Train: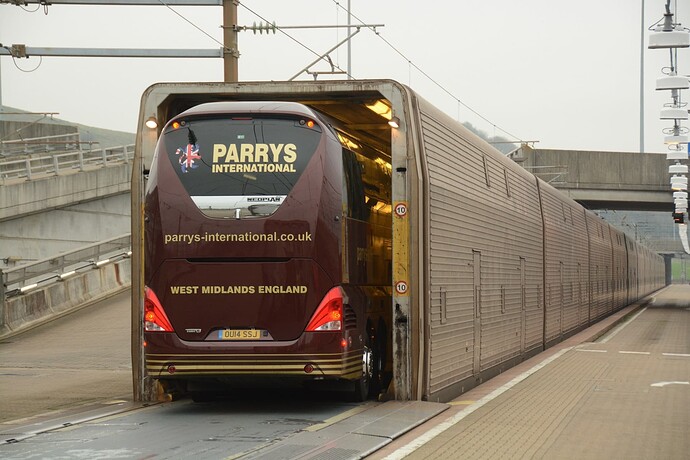 and here is a video of what it's like to use the Eurotunnel in a car:
YOU CAN ALSO USE THE EUROTUNNEL TRAIN ON A BICYCLE OR AS A PDESTRIAN AS WELL
the Eurotunnel Train doesn't care what goes in it - it will take anything from a Bus or Truck to a Pedestrian and everything in between.
This is what i refer to as MODULARITY.
They probably did this ( use a train instead of a regular tunnel ) because they couldn't provide sufficient ventilation for the tunnel to let cars drive through it ( since cars have toxic exhaust that becomes fatal in high concentrations ) so they had to put cars on an electric train instead, in order to allow car engines to shut off …
well guess what - we can apply the same solution to transport in general. we can use this magic train anywhere - not just in a tunnel under the English Channel. with the twist that the train would be equipped with Electric Vehicle Charging Stations so your electric car would be charging while you're riding in it on the train … this would in effect increase your electric car's range by an order of magnitude !
of course the train itself would get power directly from the conductive rails, same as most electric rail …
a train like this could easily reach speeds of over 200 mph while remaining efficient since it would only punch a single hole in the air for hundreds of passengers inside of it … and the rolling resistance of steel rail is much lower than of rubber tire …
and the cars that go into such a train could be made very small and light since the train would handle all high speed and long distance travel and cars would only need to have a range of about 20 miles and a top speed of only about 50 mph.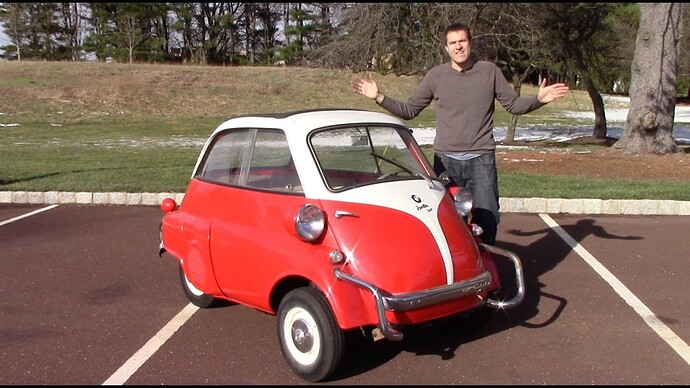 such cars could weigh as little as 1,000 lbs compared to average car today that is about 4,000 lbs because they are designed to reach speeds of over 100 mph and travel distances of over 300 miles.
compared to a bicycle though they would still offer protection from the elements as well as a safety cage and airbags.
these vehicles would really be not so much cars as a full-body air-conditioned helmet that you can drive into a train. they would offer most of the comfort and safety of a car with much of the efficiency of an electric scooter.
of course we do not have permission from Klaus Schwab err i mean @kanyewest to reinvent the wheel.
we must own nothing, be happy and eat ze bugs !
we aren't allowed to create our own future - we only can go back to the past.
or so i am told.