i have found it at last !
this map is priceless !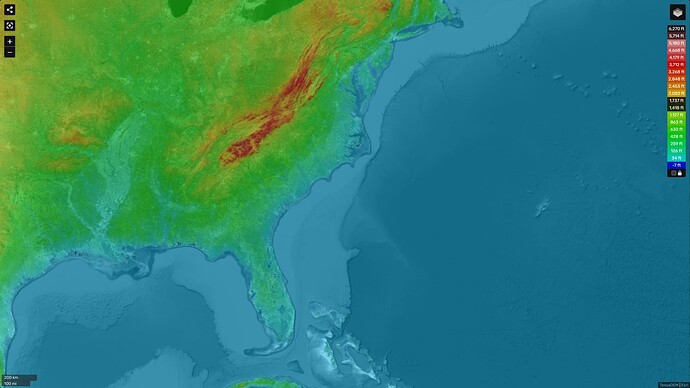 let's zoom in on Florida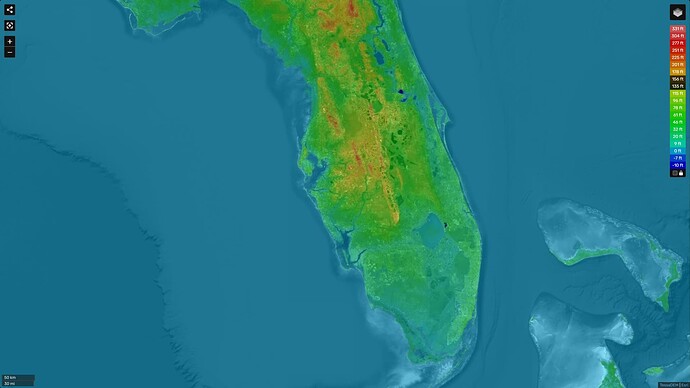 and again zoom in on Orlando area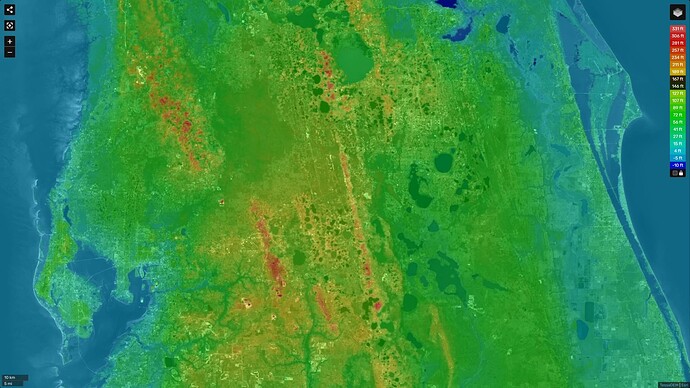 the parts in red are potentially habitable …
you can click anywhere on the map and it will give you exact elevation at that spot !
the map seems to be confusing buildings for elevation …
it thinks Downtown Miami elevation is 100 feet but that's just the high rises there …
actual elevation is 6 feet …
quite a way off !
it seems the map was generated with some kind of automated scan using technology such as LIDAR that can detect distance but can't differentiate between ground and objects built on top of it …
so use a base map layer that shows buildings and wherever the elevation coincides with the buildings it's likely that it is the buildings themselves that are registered as elevation … in Florida anyway where there is hardly any other source of elevation.