when the whole "Covid" nonsense started i briefly fell for it myself … then after about 2 months or so i figured out what it was about ( The Great Reset ) and said they will go with it for about 10 years …
i didn't know how they will make it last 10 years but i knew that they like to go with each psyop for about 10 years whether it is "Terrorism" or "Global Warming" or whatever … it's just time scale they like to work with …
the actual Covid was over and done in a couple months … so they brought out the "Variants" … those are also fizzling out so now comes the "Monkeypox" …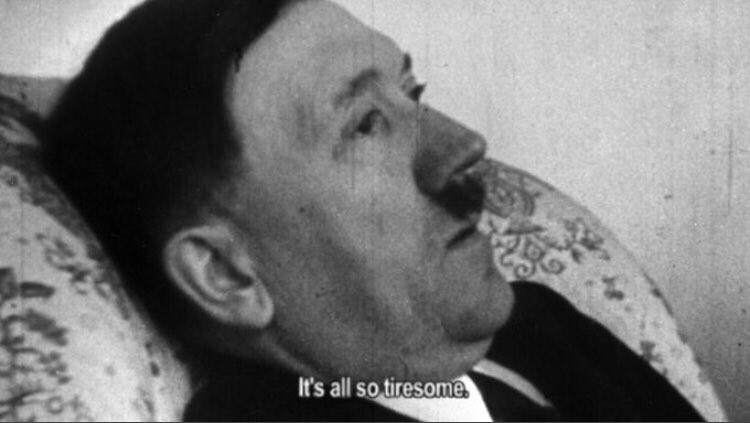 apparently whereas Cov1d was created in Wuhan … Monkeypox was created in Israel …
of course GAB would blame anything on Israel so take with a large grain of salt …
Monkeypox…



What will they think of next?
Perhaps, swine flu will be revived? Ebola?
Anyway…where is the monkeypox Pfizer vaccine?
yep they are just going to let homos rape their dogs and adopted kids and then take their blood and pump it into you …
even though Homos are all loaded with STDs not only do they continue to take blood donations from homos they refuse to test them for stuff like Monkeypox …
after all, that would "stigmatize" homosexuality - can't have that !
in California it's barely even a crime to DELIBERATELY infect somebody with HIV. they believe that they must "breed" HIV in order to destigmatize homosexuality …
to be honest with you i sort of stopped trying to understand liberal logic.
Won't someone think of the children!


Amazing! They arrest pastors, close churches and ban anything other than WalMart but the homosex cannot be allowed to stop.


Damn!
Please stop the Globohomo, somebody!
Dugin in the interview i posted says that the goal of Tranny-ism is dehumanization by robbing people of the last bit of their identity, namely their being able to identify as a man or a woman.
I thought that was an interesting perspective …
can't say more now because i'm falling asleep after that 1.5 hour interview but even though Dugin is 100% full of shit - it was fairly good stuff overall.
Covid perfected…ready for round 2?
what does it say about the average person that they can do this in front of our faces …
Not much…not much.
They see us as a herd to cull.
people simply believe whatever authority tells them. If you challenge it, they just say who are you…you are not authority!
I think as you say people see gov't as their parents…they may be stupid and inept but never malevolent.
as Robert Greene says " deception is one of the great aesthetic pleasures of life " …
movies tell us that abusers / bullies are these dumb fat kids in school …
then again these same movies tell us that Nazis were the bad guys, and Russians are conveniently absent from most Hollywood WW2 films altogether …
in other words in Hollywood and "history" ( as taught by Hollywood ) the good guys always win - what a coincidence !
reality is different of course … the most calculating cunts win and use their power to rewrite history to paint themselves as the good guys by teaching their own version of history in their home countries in schools and movies and bombing any countries and throwing in prison anybody who believes that history can be studied objectively …
real world bullies and abusers are quite different from hollywood ones …
the most obvious bully on the planet is Israel, followed by United States …
but perhaps a more interesting example of a pathologically lying sociopathic bully is Elon Musk ( who also happens to be WEF / Klaus Schwab top young global leader award recipient ) …
as with elites in general i kept asking myself - how long can this go on ? Elon is clearly unhinged, everybody can see and knows that every word out of his mouth is a lie, pretty much nothing he says ever comes true, he brings nothing to the table just sucks up hundreds of billions of dollars like a vacuum and blows them on greenwashing projects which involve using African child slaves to mine minerals and turn them into toys for the rich in America and on and on …
and yet nothing happens.
Elon himself has said that he is all about "corporate surrealism" ( in other words he sees himself as an artist and corporate fraud is his art ) yet people continue to worship him as a god …
in the movie "the house that Jack built" ( 2018 ) ( by Lars Von Trier ) the serial killer Jack also saw himself as an artist and his murders as art …
we have this completely misguided idea that bad guys, frauds and sadists are somehow on the run and the good guys are about to get them … when in reality the bad guys are comfortably running the show and the so-called "good guys" are nothing more than cattle …
the power of the bad guys is secure because they're all networked with all the other guys that are in power … they all fly private jets and meet with each other dozens of times a year while the cattle is under house arrest, masked, injected and cancelled if they dare to speak about those in power as Kanye West recently found out after being cancelled by his bank …
just 3 years ago i used to point out how we're turning into Soviet Union and now i honestly don't know if there is any difference. we have the same inflation, same empty shelves, same fear of speaking out against the narrative and meaningless fake global conflict ( Ukraine ) straight out of George Orwell's 1984 …
we are living in the actual synthesis of all dystopian novels - it's pretty amazing
I was intrigued by this…looked it up and Elon deleted his tweet. Didn't want that statement hanging around…
Reddit bros archived it.
Elon's a genius swindler…an electric car going from 0 to 60 in 3 seconds is saving the environment! But people believe it…
If you want a bit more on how he and his ilk think, listen to this…
Well…this reminds me of a discussion my son and I had about Hitler…
What was his greatest crime?
(Forget about whether he was really Jewish, a British agent etc.).
He. Lost.
That's it.
In this world, the greatest crime is to lose.
Because winners write history.
So if you lose, not only do you die, your name dies.
You're either quickly forgotten…(best result)
Or your name is forever defaced, defamed, tarnished, smeared, disgraced, dragged through the mud etc.
this is accurate.
just look at Trump vs Biden.
or as a famous cyclist said "winning isn't everything, it's the only thing"
well Klaus already said they will have a cyberattack that will make Covid look like Disneyland
as for predicting Covid … Bill Gates did a TED Talk about it years before it happened
every 10 years or so they need a new crisis so that you never have any rights while pretending that you are free …