i came across this concept first when i was looking for where to escape from NYC …
at the time i used this interactive 3D population density map:
https://www.homearea.com/featured/3d-population-density/#00
a 3D GDP map similar to this one: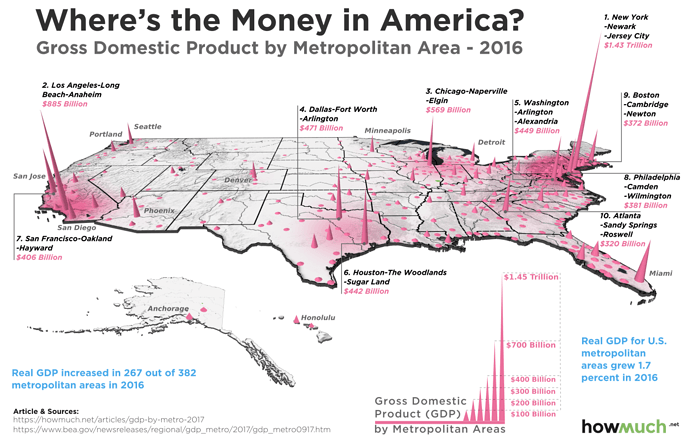 but now there is a new cool map, though i wish it was high resolution …
it maps not population or GDP but COMMUTES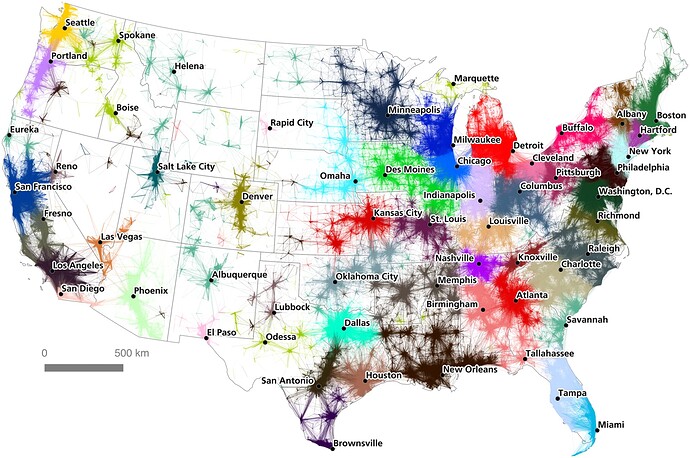 i still haven't made sense out of it but it seems an ambitious project so if they put in the effort to study this then there must be something in it …
everything the globalists study has important implications for the future - they don't do these things because they are bored.
most likely they will use this data to formulate a strategy for how to cripple transportation in this country in order to reduce impact on the environment …
any area in which GDP is low but commutes are long is probably going to get singled out for involuntary extinction …
on other hand any area where GDP is high and commutes are short ( or make use off public transit ) will be kept on life support …
remember DENSIFICATION is the name of the game. this is why i believe in the North East. the NE is both the most dense and the highest GDP area of US and this new commute map is looking good as well - i really like how everything is interconnected.
way back at the Uni we were told the value of a network is proportional to the square of the number of nodes … later i learned Transhumanists believe that civilization level is measured by the amount of energy available to it …
the North East is also looking good in terms of sea ports, and although at one point it started losing to Los Angeles with the rise of Asia … the expansion of the Panama Canal has put NorthEast ports back in the game …
the NorthEast is also the whitest part of America when adjusted for density … sure the rural America is whiter but that's because there are no homeless or welfare queens in the forest … they are all in the cities.
Seattle would probably be the LIGHTEST SKIN major economic center in US but the lightness comes from Chinese, Japanese, Koreans etc …
I also have family members in Europe and US North East is obviously closest part of US to Europe …
these are all some of the reasons why i'm not rushing to move to Texas or Florida but obviously i will continue to …
MONITOR THE SITUATION ( TM )