the tweet below is sarcastic: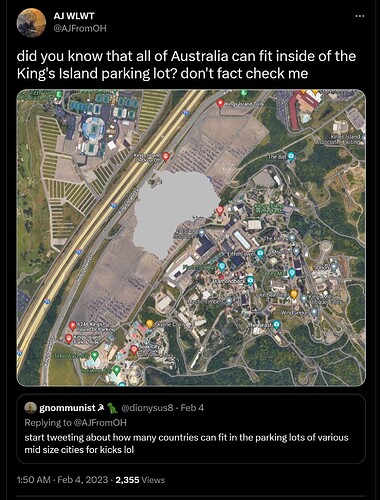 but if you think about it - this is what City Planners unironically want people to believe.
they want you to think that parking lots can consume the entire surface of the planet.
because if you don't believe that you don't really have a reason to oppose parking lots.