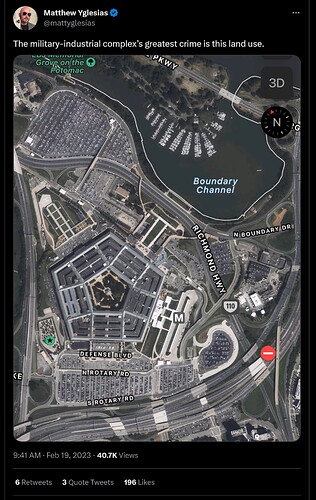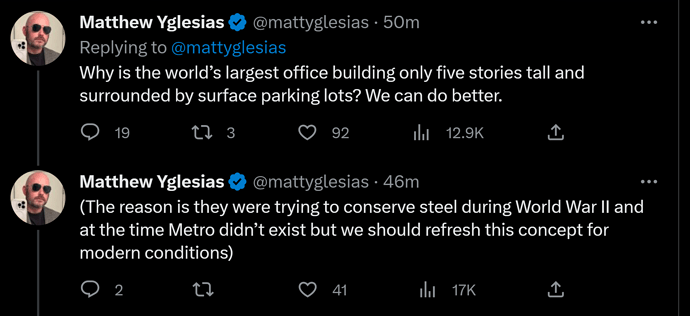 why yes you dumbfucking retard that is certainly the reason
has nothing to do with things like, you know, security
i wonder why the Pentagon has bullet and blast proof windows ? we will never know.
i also wonder why WTC Towers didn't do so well on 9-11 - they were so space efficient !
also, NYC had subway 40 years before WW2 … of course the Pentagon isn't in NYC but the tech was there …
then again, in the light of recent trail derailments you have to wonder how wise it would be to have your national security depend on a single rail track …
the beauty of being a communist rat fuck like Matthew Yglesias though is you don't need to actually know anything - you are automatically an expert on every subject just by the virtue of being a progressive pundit …
in this day and age being an "expert" has nothing to do with knowledge and everything to do with your position in the hierarchy of Globalist Jewish Genocidal pyramid.