3 stars
@marlon will NOT like this movie
a writing student decides to write a book about his life one chapter at a time which his writing teacher reads as it is being written at first to offer writing advice and then gradually getting sucked into the plot …
the teacher is himself a failed writer and this is his chance to finally produce a book that isn't trash even if he is only a co-author …
to keep the book interesting, something interesting must happen in the writer's life so he decides to infiltrate the home of a fellow student and seduce his mother … a task in which the teacher ultimately ends up assisting him ( both boys are his students ) …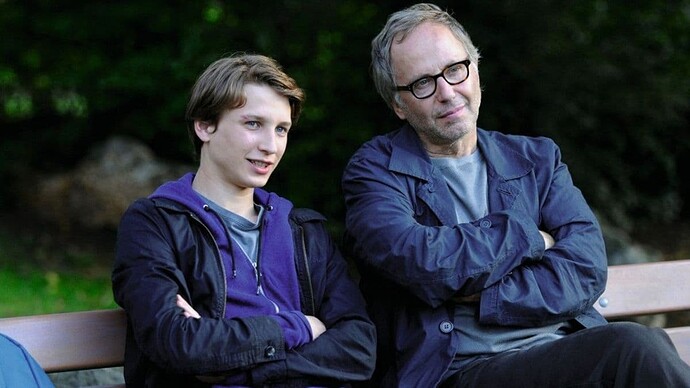 eventually things get out of hand but, and it's a big but, they don't get so spectacularly out of hand that it would please our friend @marlon and he will no doubt say the movie was boring …
i liked the movie but @marlon will not like it …
half the movie is conversations about writing and art etc and there is never any kind of gut wrenching drama or suspense let alone action … to put it bluntly "in the house" makes "cosmopolis" seem exciting by comparison.
still, i stand by my assessment that it's a good movie overall if you're into sort of laid back indie foreign film type of stuff …
one warning - even though this is a French movie there is barely any sexuality in it - in fact there isn't a single woman under the age of 40 in the movie …
there, i saved @marlon the trouble of watching ! and the trouble of reading subtitles ( the movie is in French )
it really isn't bad though ! it's sort of like the movies we used to have in Soviet Union. they never kept you on the edge of your seat or your blood boiling etc - i honestly don't see why movies have to be about end of the world, alien invasions, cartel violence or even people getting raped.
certainly rape is more exciting than collaborating with your teacher to write a book but life isn't just about exciting things, it's about boring things too, otherwise we should all be base jumping 24/7.
but @marlon will disagree and should not watch this film.