a few days ago i got a 7 day lock on my Twitter when i used the words "filthy skank" …
and a few years ago i lost an entire account to permanent suspension when i used the words "whore shit hoes do" …
neither of these were attacks on any particular woman, but statements about women in general, so i wasn't locked / suspended for attacking a person but for general "hate" …
even after the first incident i already knew what was really going on, but foolishly believed that censorship under Musk has eased … and i stepped on the same exact rake again.
essentially you cannot speak of female promiscuity in a derogatory way - you cannot attach stigma to it.
words like "whore" and "skank" when applied to promiscuous women if you think about it are somewhat like the N-Word when applied to low-impulse-control black men. but we don't typically think of it this way because the N-Word is off-limits so to speak while words like "Whore" and "Skank" are generally more acceptable … or are they ?
not on Twitter …
furthermore it seems you don't even need to have your tweet reported - Twitter seems to automatically scan for words such as "whore", "skank", "thot" etc. and hand out locks and suspensions.
so why is this a big deal ? well it has to do with "hyperpromiscuity"
the late, great Alan Watt: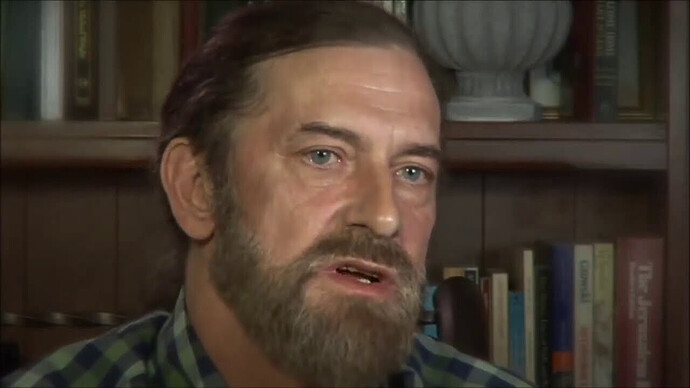 used to talk about it on his radio show all the time.
essentially what the Elites are doing is they are trying to sexualize children to the point where they are turned into soul-less sex toys before they even reach puberty. they are seeking to destroy any ability of men and women to pair bond by using an overload of sex to desensitize them.
men of course have traditionally been able to have as much sex as they were able to financially afford by using prostitutes, but women had to remain chaste and virtuous in order to have any value for potential husband …
this is squarely what the behavioral scientists and the elites have set out to change with the sex revolution starting with the roaring 20s …
feminists first taught women to smoke and drink then to do drugs and engage in casual sex and now we are finally at a point where children in school get drag queen story hour where they are taught how to use butt plugs …
this is serious business - the globalists aren't fucking around - they know the way to break humanity is to break the family ( and destroy G_d, but that's a story for another day ) - and the way to break the family is obvious - unleash female sexuality which was historically restrained precisely to make family and by extension civilization possible …
so when you use a word like "whore" or "skank" on Twitter and a few minutes later you are on vacation from the platform - this is not a mistake.
even as Elon is pretending to fight pedophiles and groomers he is still working for the very same people who are grooming those kids with the goal of destroying their ability to pair bond and seriously consider marriage and family …
i will also add that whenever i made what i felt like completely inappropriate comments to successful, high class women on social media such as "nice ass" i have never gotten anything but likes in return from those women ( and pathetic bitching from beta orbiters telling me it was inappropriate ).
but when a girl on Instagram complained she was getting dirty looks from old people simply because she went grocery shopping in a bikini … and i suggested that maybe she can go easy on the boomers by wearing something more modest - she instantly blocked me.
women never object to genuine compliments no matter how vulgar and inappropriate … but they are vicious when you make the slightest effort to curb their sexuality in any way, such as by suggesting that maybe it is not necessary to grocery shop in a bikini.
also i have been involved in swimming my whole life ( swim on regular basis, usually in the same facility where swimming teams practice ) and the swimsuits worn by 12 year old girls today are cut the same way as what pinup models would wear in photoshoots when i was a kid … if that wasn't inappropriate enough i have seen a coach slap these girls on the ass right in front of their parents.
reality is it's all part of an agenda going back at least 100 years. all civilizations were built on restraining female sexuality, which the Jewish Globalists correctly identified as the key to destroying humanity.
these kids who are dressed like whores and taught to use butt plugs at age 12 and to put their careers first and freeze their eggs etc - will never get married or have kids of their own. in fact many of them will commit suicides.
ironically the above statement ( that these kids are being set up for suicide ) also got me sent on a Twitter vacation on a separate occasion - they said i can't wish harm on others - which of course i wasn't.
what they really meant is i can't talk about their agenda to destroy the family by destroying children with hyperpromiscuity …
and of course girls in college are literally encouraged to go into sex work and taught that it is "empowering" … Arianna Huffington ( owner of Huffington Post ) has personally encouraged young girls to become prostitutes … i suppose an average person would have a hard time believing this stuff, but when you know the agenda it makes perfect sense.
i actually knew an escort who went on to graduate from an Ivy League University and she kept babbling about how her work was "empowering" … this is really the "education" these girls get in college …
so as Alan Watt would say ( he didn't use these words ) Agenda is everything - the rest is all fluff.
needless to say the girl in question was unable to form a single relationship, lived with her cats, has been hospitalized for mental illness, and at one point was even stabbed ( in the leg ) by her ( divorced ) mother … she told me her first orgasm was when her father spanked her … she was also vegan and by the time she was 29 her health has deteriorated to the point where she cried out in pain when i touched her … at which point i stopped talking to her.
she really does perfectly embody the product of the system. and she should be about 35 by now, which means kids today have it much, much worse. nobody has taught this girl how to use butt plugs in grade school. kids growing up today will be so fucked it will make your head spin.
all by design.