FUCK …
https://twitter.com/backtolife_2023/status/1620360535635300353?s=20&t=PnPX-pWmoiyY-bFc94PUjA
as i explained years ago lockdowns is what they always wanted, and Covid was just an excuse
just like they used September 11 as excuse for their lockdown practice ( TSA ) …
and just how we're now about to get the REAL lockdown …
wake up and smell the coffee @kanyewest - i am always right and you know it.
whether Klaus Schwab has any power or is just a messenger - you are still going to get what he says you are going to get.
frankly i'm not sure what i am even doing here running this site when you can just go to WEF page and read what is going to happen
WEF predictions of the future may be slightly less accurate than mine but you will be in the ballpark
one thing i can guarantee you @kanyewest is that you're NOT going to get more freedom, despite what city planners are telling you
bicycles etc. aren't about freeing you from "car dependency" … they're about shifting the blame, so that when climate lockdowns hit you will blame yourself for not embracing the superior 2-wheel mode of transportation rather than simply overthrowing the government …
"car dependency" is a bullshit phraseology similar to "holocaust denial" or "vaccine hesitancy" and so on … frankly this should be obvious.
the "cure" for "car dependency" is climate lockdowns … which is to say the way you will discover how life without cars is possible isn't by adding more bike lanes, but by having cars banned.
it's fucking unbelievable - they are using exactly the same methods too. as with lockdowns in Australia they would stop your car and check your papers and see if you were within 5 kilometer radius of home and now they will stop your car and check your papers and see if you have a "good reason" to be driving …
HOW FUCKING BLIND DO YOU HAVE TO BE to not see that the agenda never changes and only the excuses change ?
and what sort of cognitive dissonance is it to see that there is a clear agenda that everybody in the media and government is lying about and yet still insist that there is no conspiracy involved ?
PLEASE SNAP OUT OF IT @kanyewest
PSYOPS change, AGENDA stays the same.
they are going to be returning us to stone age standard of living, including things like life expectancy, and people like @kanyewest will accept that even with super advanced AI technology and essentially infinite productivity for some reason we can't have ANY of the things that Boomers took for granted …
things like cars, meat, children, heat, air conditioning and on and on - NOTHING
even motherfucking Bernie Sanders ( an actual fucking communist Jew from Washington DC ) has asked how the fuck is it that we can no longer afford things that we used to be able to ?
every year productivity gets higher and we can afford less and less and @kanyewest be like - NOPE, no conspiracy ! lockdowns are naturally occurring ! we must fight car dependency !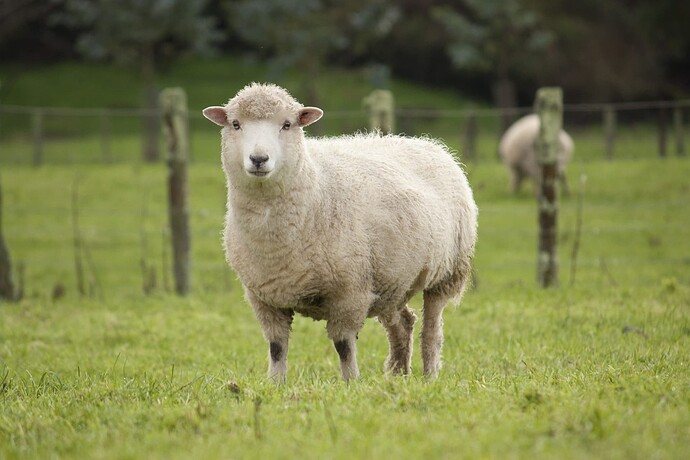 100% of all problems facing America right now are deliberately engineered.
real problems ended some time after WW2 when the highways were being built and Boomers were being born. all problems since then have been artificially created.