yes.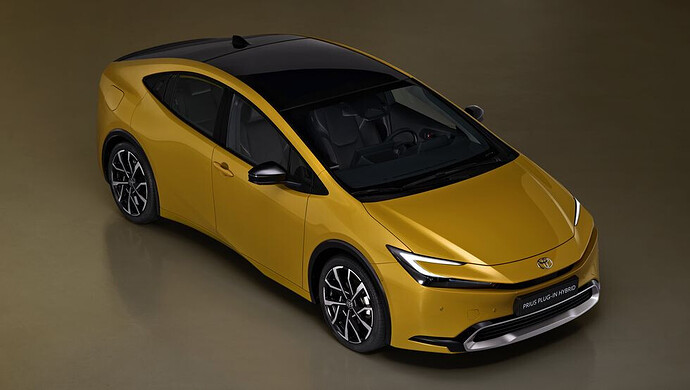 that's a Prius.
but it's not just better looking inside and outside, it also goes from 120 hp to 220 hp in plug-in version.
the other huge improvement is the old plug-in had battery taking up most of the trunk while now the battery is under rear seat. the old plug in was also only 4-seater because rear suspension was overloaded by battery in the trunk and they saved weight by eliminating the 5th passenger. i haven't checked but i assume the new one has 5 seatbelts.
i wanted the Prius Plug-in ( previously called Prime, now just PHEV ) but it was such a crippled car in last gen i couldn't do it. it had ugly wheels, battery eating up the trunk, no 5th seat, but worst of all it only had 120 hp.
and all those problems with last gen Prius Plug-in were for the same exact reason - it was an afterthought. in last gen they took a regular Prius and added a plug to it.
even so Prius Prime was one of best selling PHEVs on the market …
but as a model Prius was doing badly … and needed to be spiced up.
i think Toyota has done EXACTLY what they had to do to fix the problems.
of course one problem Prius had was it was noisy, and only a Test Drive can tell if that was fixed.
but it seems they fixed most of everything else.
whereas before i told everybody to skip the Prius Prime and was myself forced to go to Volvo ( even though i wanted a Toyota ) now Prius PHEV is looking solid.
i have driven enough Toyota hybrids to have an idea what Prius PHEV will drive like and it should be ADEQUATE.
i feel like Prius has finally matured from an econobubble to a car.
if you have a garage you can charge in definitely put 2023 Prius PHEV on your test drive list.
you will have a car that is both efficient and reliable.